I know everyone's pretty excited to know who are this year's 'A Song of Praise' (ASOP) Music Festival grand finalists and their interpreters.
But first, let me give you tidbits of info about ASOP, the songwriting competition in search for songs of praise OPM, and what changes to expect this year.
Most multi-genre year with R&B, Jazz, Glam Rock, Pop Rock and Ballad.
ASOP holds a weekly and monthly elimination. Airs on Sundays at UNTV News and Rescue.
The grand finals will be on November 13 at the Smart-Araneta Coliseum, Quezon City.
Total Php1 Million cash prizes to be awarded during the musical evening..
Php500,000 will be awarded to the ASOP Song of the Year.
Last year, ASOP bestowed the grand prize to 19-year-old Noemi Ocio, the songwriter of "Kumapit Ka Lang". Ocio is also touted as the music festival's youngest grand prize winner.
This year features 9 first time interpreters (Jay-R, Sam Mangubat, Liezel Garcia, Zsaris, Apple Delleva, Kris Angelica, Dan Billano, JR Siaboc, and JV Decena).
To pick the People's Choice, ASOP introduces 'power viewing' (More of this below)
Meet the ASOP Finalists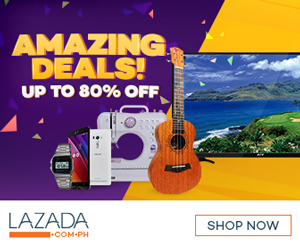 Power Voting Introduced This Year
ASOP announced this edition will feature power voting, which will be factored along with online voting to award the People's Choice Awardee.
Fans and supporters rooting for their grand finalists to clinch the People's Choice Award can cast one (1) vote a day in the official website of ASOP Music Festival, using their Facebook and Twitter accounts.
The winner of the popularity award will be selected based on total accumulated points from online voting (50%) and power viewing (50%) of the entries' official music videos.
One account, one (1) vote per day will be counted. Voting period will lasts until November 13, 2017 at 12 noon.
ASOP Music Festival is a songwriting competition open for all amateurs and professional composers and lyricists.
This praise song tilt is based on the Members Church of God International's (MCGI) songs of praise tilt in the organization, conceptualized by Bro. Eli Soriano. UNTV News and Rescue CEO and President Kuya Daniel Razon brought ASOP to mainstream television.
ASOP on TV is hosted by Richard Reynoso and Toni Rose Gayda.